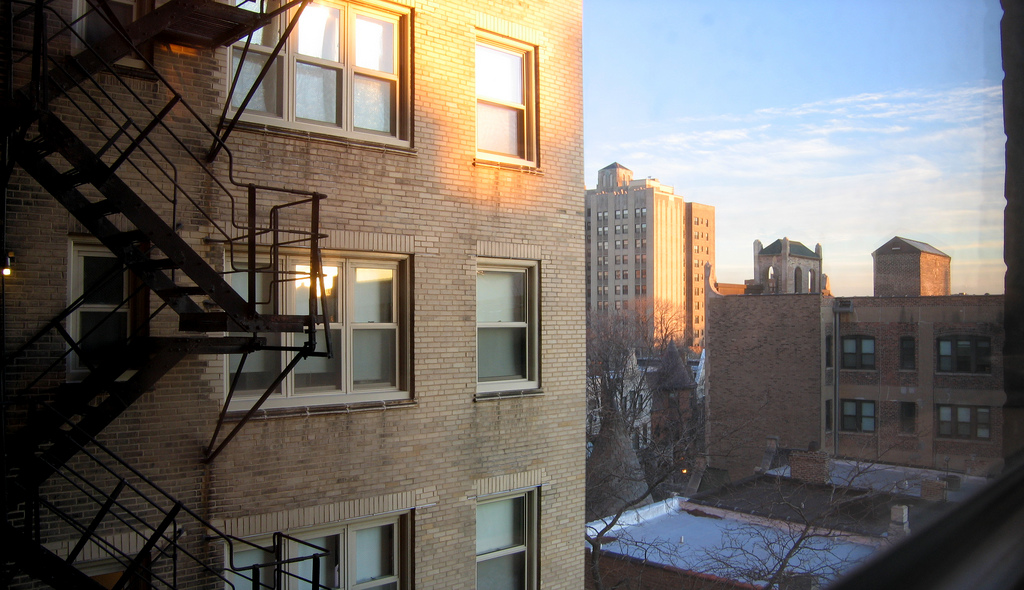 The temptation is real. The lure of books, the promise of discourse, the appeal of quiet contemplation in a noisy city —
The lushness, the calm, the order, the history, the marks of vision and revision, the life of the mind giving clear shape to bricks, steel, mortar, and glass, the parks and the parkways —
The Michigan shoreline sits far to the east, far out of sight, so on most days the Lake might pass for an ocean. In spring the water's currents warm along the beach at 57th. In winter a cascade of frozen waves rise against the boulders running north from 51st. Its immensity, strength, and ease can make forgettable the neighborhoods to the south, west, and north, and for a time erase whatever term of art for ghetto arrived in the latest security bulletin.
And there was always a security bulletin.
I remember the short January afternoons, straining southward through east windows, hoping to read the sky for sunset. In my pair of rooms six floors up, in a converted hotel nobody designed for long-term residence, the dark months stretched deep into spring. Life-signs were few — distant rooftops smoking on subzero mornings and the rare crow perching on a high bare branch. Straight out across a few yards of dead air, a woman I would never meet lounged in hoodies and jeans. Nobody left their apartments and, except in passing, as a social comment, nobody wondered why. On the ground floor, a dark common room furnished in another era's grandeur sat in another era's dust.
Cafes closed in time for workers to make the evening meal, at home, the neighborhood retreating to its dining rooms and studies. At a certain early hour of night the articulated buses stopped rolling in from the Loop and stopped rolling back toward it.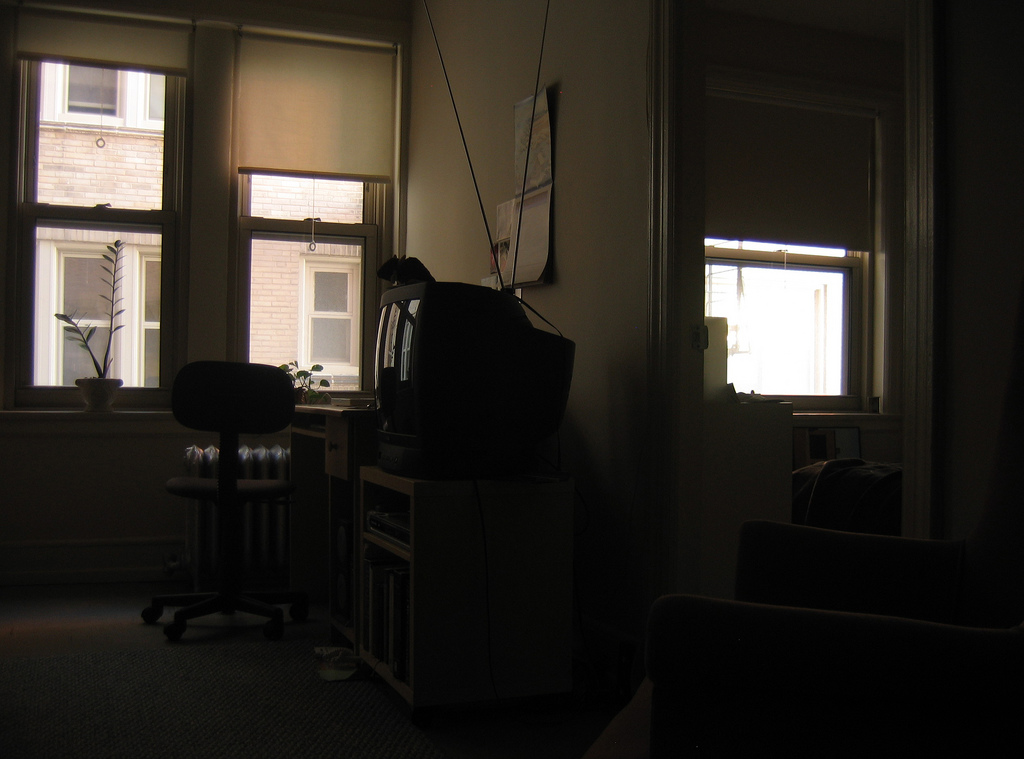 And then you remember that the Loop is only a transfer point along the long route to any place in any part of town you might actually want to pass those few hours you have to spare.
And then your mind starts playing tricks on itself, coloring the neighborhood a civilized oasis — like the bright clearing in a dark jungle — invoking social schemas long ago deprecated and debunked. Your enlightened sensibility — your scholarly integrity — forbids you from giving any credence to bankrupt social theories, for a host of intellectual and sociological reasons, all of them sound. But there it is, pressing on your thoughts: a darkness metaphorical and non-metaphorical, both feeling and more than feeling, at once true and too unbelievable to be real, in your head yet too present to be imaginary.
Gradually, night by solitary night, the city's real character rises to intelligibility.
Midway through fall quarter your evening strolls cut short, turning back at the grocery store. You begin to notice how alone you are on the sidewalks. You cite the late-autumn chill — surely that's the explanation — and smile at the checker. She smiles back. "Have a good night." You return home, cook, clean up. You glance at the week's stack of assigned reading. You reach for the remote.